Collision
Repair

Custom
Auto Body

Car
Restoration

Quality
Commitment
BODY SHOP, COLLISION REPAIR, AUTO RESTORATION, & CUSTOM AUTO BODY
West Body Shop is known for its commitment to excellence and going the extra mile for its customers. Workmanship by 70 West Body Shop professionals is guaranteed for a lifetime!
WELCOME TO 70 WEST BODY SHOp
70 West Body Shop promises long-lasting, quality auto body results through superior auto restoration, collision repair , and dent repair processes. You don't have to sacrifice efficiency or cost-effectiveness to receive best-in-class auto body solutions when you work with 70 West Body Shop. Also, we employ only talented, well-trained, and certified car restoration professionals.
WE REALLY GO THE EXTRA MILE!
Conrad completed a 4yr training program at General Motors Fisher Body Training Center in Milwaukee. Afterwards worked in a few quality known shops in Milwaukee and moved to the Northwoods in 1980. Conrad purchased 70 West Body shop in 1999 where he continues to promote quality collision repairs with emphasis on safety and customer satisfaction.
ENJOY HIGHER QUALITY AUTO BODY RESULTS
Our high-quality auto body materials  used in conjunction with state-of-the-art auto restoration and quality auto body shop equipment  further supports results that consistently surpass industry norms. We remain current with new technologies and advances in collision repair, auto restoration, and more than combine this knowledge with experience, talent, and skill so that 70 West Body Shop remains one of the best body shops in our area.
I recently had body work done on my 1967 convertible mustang due to an accident. I met with Chris on Saturday, when time was convenient for me and not him. In today's business, how nice it was to have the customer come first. Chris spent time describing in detail what needed to be fone. Chris came up with a great plan with different options. In the weeks ahead, if I had questions Chris would always call me back within the same day. He along with the staff ended up doing bodywork and a complete paint job and let me tell you, it came out perfect!. When I had picked up the car it was thoroughly cleaned inside and out. The paintings not only shining, but also very smooth. I had to laugh because I had a hard time putting my car cover on due to its smoothness. I also needed to check the wheel alignment and Chris had went the extra mile and took care of it. 70 West Bodyshop charged me a great price for the job. In the world we live in today, it is so refreshing to know that Conrad and Chris and their company 70 West Bodyshop in Eagle River, Wi is an honest company and their workmanship is simply the best, and I would not hesitate to use them next time. let me rephrase that, they will be the ONLY company I use. On a scale of 1 to 5, 70 West Body gets a 5-star plus. Thank you for the amazing job!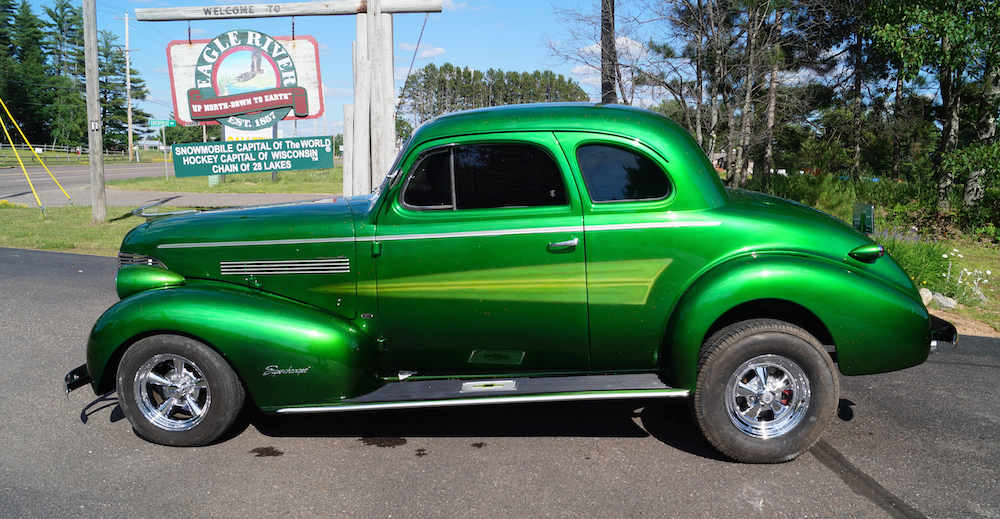 This is the kind of quality and workmanship they provide. They did it for me and I know they would appreciate the opportunity to do it for you